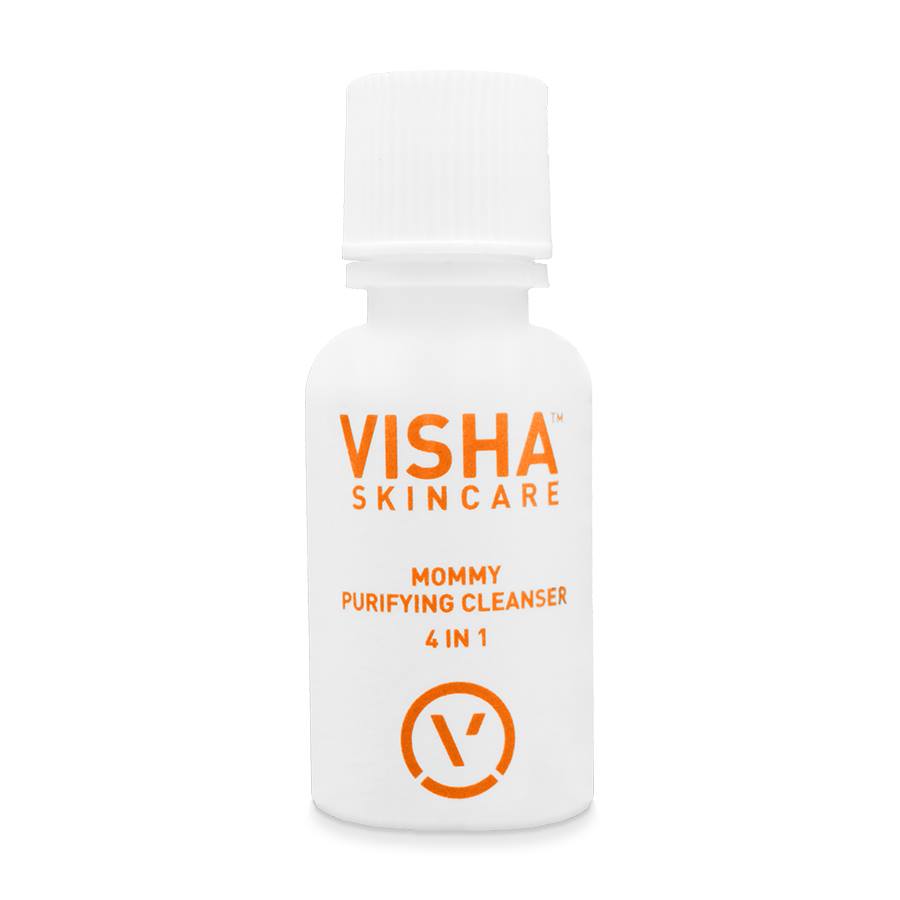 Visha Skincare
Mommy Purifying Cleanser, Travel Size
4-in-1 Cleanser
"Purify your skin, reveal your glow."
-Purvisha Patel, MD
When using Mommy Purifying Cleanser, airborne pollutants and residue from facial products left in the pores are safely and effectively removed, while balancing the pH of the skin and preparing skin for its daytime and nighttime regimen. The high-performance ingredients in this cleanser also help to address hormonal breakouts and irritation. Zinc combined with mild fruit acids and vitamin B5 help decrease the inflammation while gently refining skin texture without over-drying. Mommy Purifying Cleanser is safe for use during pregnancy and breastfeeding.
Mommy Purifying Cleanser is the perfect cleanser to be used twice a day to remove toxins from daily environmental exposure.
A multitasking cleanser that is four products in one:
• Cleanses
• Exfoliates
• Minimizes pores
• Reduces facial redness/scaling
All Visha Skincare products are:
✅ Paraben-free
✅ Sulfate-free
✅ Fragrance-free
✅ Hydroquinone-free
✅ Gluten-free
✅ Cruelty-free
Stages of use - due to high concentration of active ingredients, initial and temporary skin reactions may vary.
Active Ingredients
Tea Tree Oil - Cleans, exfoliates, reduces pores and acne.
Lactic Acid - Cleans, exfoliates, reduces pores and acne.
Glycolic Acid - Cleans, exfoliates, reduces pores and acne.
Zinc Pyrithione Decreases inflammation, anti-bacterial, anti-fungal, restores skin's natural glow.
---
Share this Product
Use morning and evening for cleansing. Apply a small amount to face and neck.Gently massage in upward, circular motions with wet fingertips. Rinse thoroughly withwarm water and pat dry with washcloth.Follow with Mommy Brightening Serum. For external use only. Avoid direct contact with the eyes and eyelids.
Water, Sodium C14-16 Olefin Sulfonate,Cocamidopropyl Betaine, Cocamide MEA,Sodium Chloride, Zinc Pyrithione, Menthol, Glycolic Acid, Panthenol, Citric Acid, Disodium EDTA, Glycol Stearate,Phenoxyethanol